BACKSTAGE IN BISCUIT LAND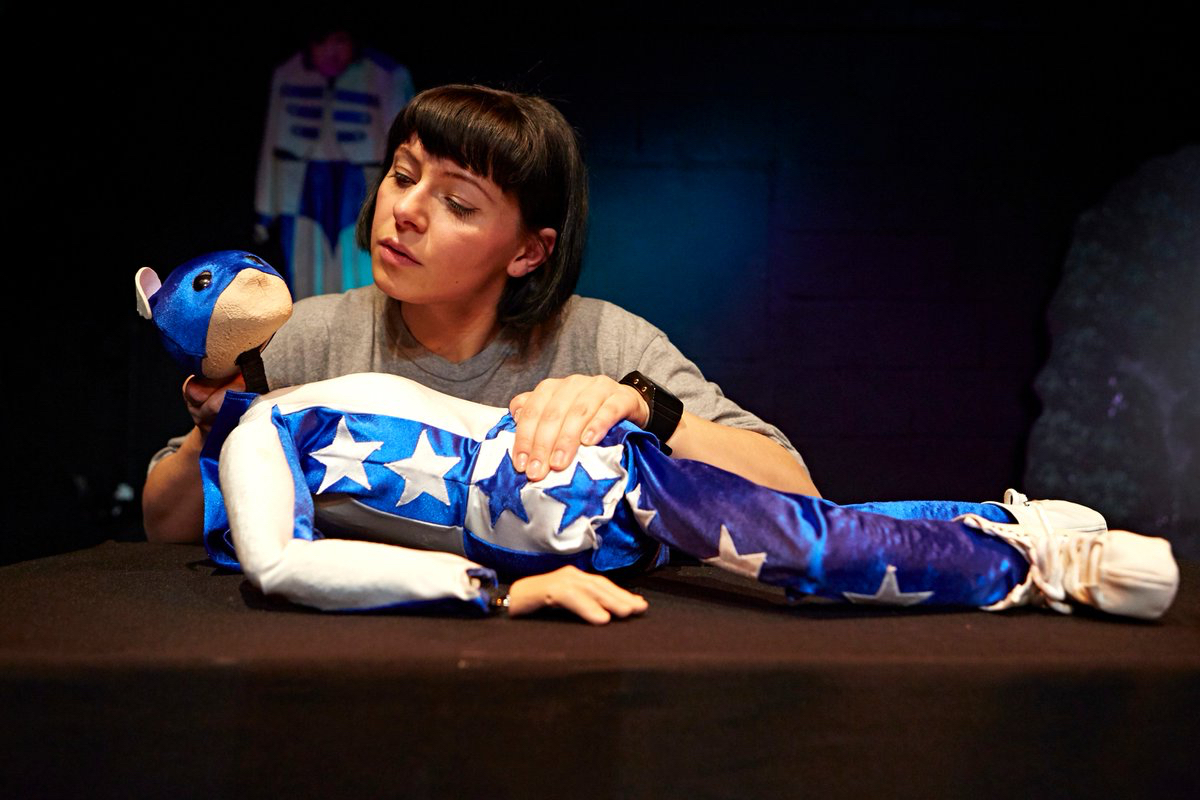 Photography by Jonathan Birch & James Lyndsay
Jess Thom has Tourettes, a condition that makes her say 'biscuit' 16,000 times a day. Her unusual neurology gives her a unique perspective on life; one she's about to unleash on the world.
Along with Jess Mabel Jones, the two intertwine comedy, puppetry, singing and incredible tics to explore spontaneity, creativity, life with a disability, and things you never knew could make you laugh.
Geranium bashing and Astroturf origami may or may not feature – no two shows can ever be the same. Jess is neurologically incapable of staying on script, and that's when the anarchic fun begins.
Touretteshero in collaboration with Jess Mabel Jones, supported by Unlimited. Previews supported by Graeae and Battersea Arts Centre.
CREDITS
Creators / Jess Thom, Jess Mabel Jones, Matthew Poutney & Jolie Booth
Producer / Kriya Arts
Designer / Poppy Harris
★★★★
"An absurdist edge that would make both Samuel Beckett and Eugene Ionesco jealous. An adventure in every way, and free biscuits all round. Delicious."
"Like the best comedy, it makes you look at the world in a different way. Remarkable."
'If Monty Python ran disability awareness training with a feminist twist, this would be it."
Disability Arts Online
"It's hugely uplifting and entertaining, it's educational and it's a question for audiences: what are the rules of experiencing theatre that we take for granted, and why do they exist?"
★★★★
"A celebration of neurodiversity and the poetic energy of Tourette's"