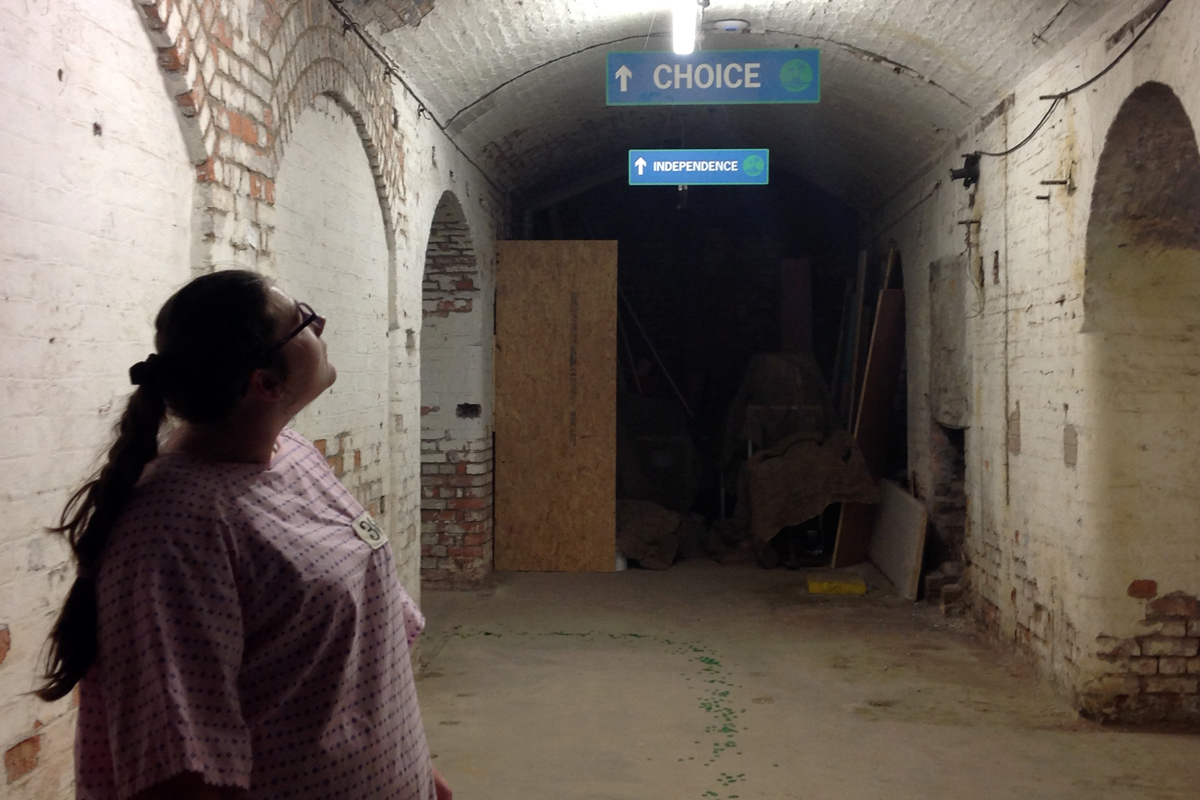 Photography by Richard Davenport and Helen Murray
Inspired by a refusal to be silent, and a history of being ignored, 5 neurodiverse artists from Access All Areas take us on an immersive adventure underground into the horror that is Paradise Fields Care PLC.
A goddess, a baby, a bird, an eater and a ghost guide us through a labyrinthine institution, growling to be heard, and waiting for the revolution that is forever promised.
As they tear back the walls to their lives, past and present spin together in a powerful expression of what it feels like to have a learning disability in Britain today.
Developed with Barbican Centre, Shoreditch Town Hall, The Lowry, Battersea Arts Centre, Wellcome Trust, Arts Council England, and the Open University.
Employ Access All Area's neurodiverse artists View their CVs here
★★★★★
"A magical cocktail of collaboration, personal story-telling and a high-tech Black-Mirror-esque immersive theatre experience that manages to be arresting, claustrophobic, disturbing and liberating and beautiful, all at the same time."
★★★★★
"I would go so far as to say that this is one of the most important pieces of theatre I have seen in recent years and, though it is not for the faint-hearted, I believe it is something that everyone should go and see."
★★★★
"Access All Areas have created a truly vast and affecting world, and to attempt to describe it in its entirety would be both an exercise in futility as well as an insult to the depth and attention to detail within this impressive production."
"This piece, best described as theatre activism, is steeped in politics. References to Theresa May's neglect of those in need are sprinkled throughout the performance like poisonous arrows."